Who is Eastwood Pottery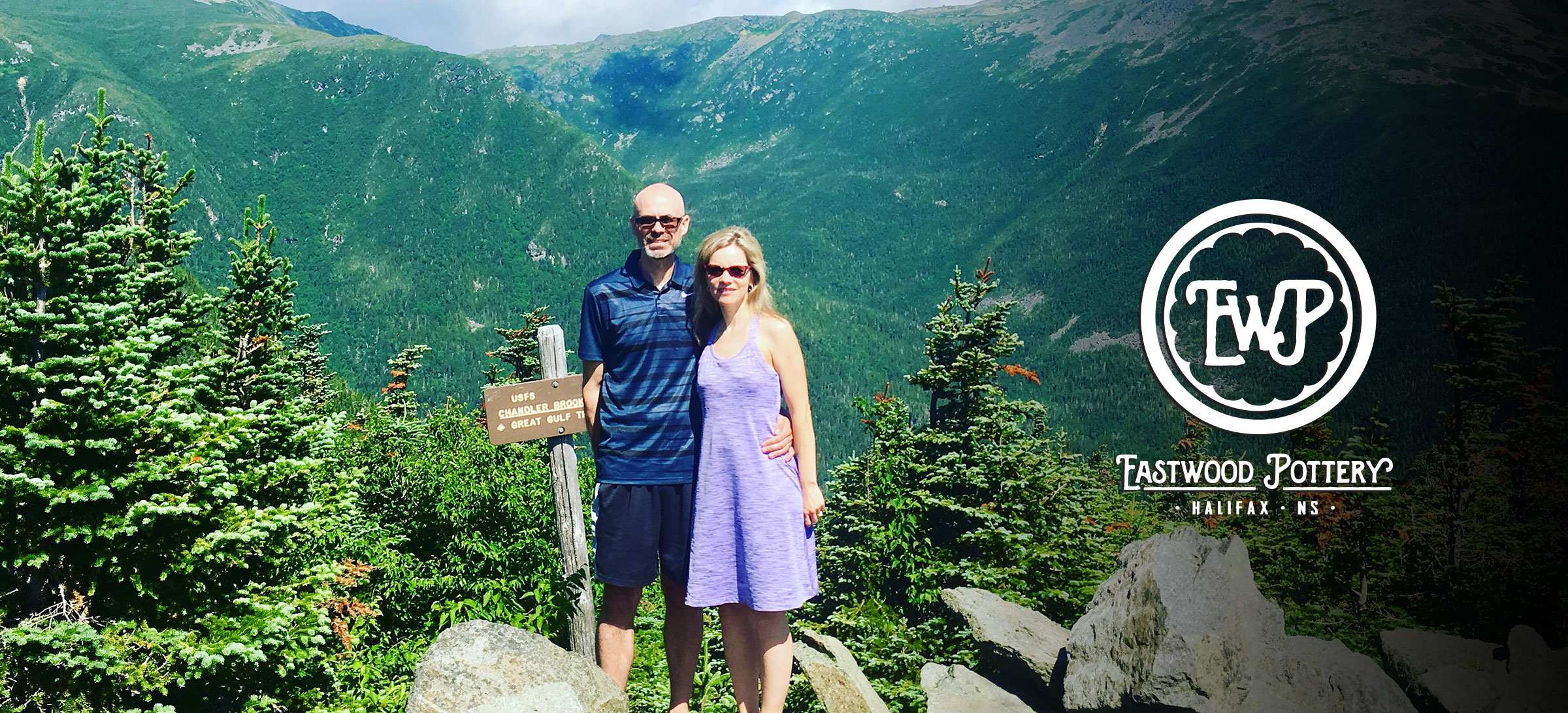 Eastwood Pottery is a small batch porcelain ceramic pottery studio in Halifax NS.
Peter Eastwood is the artist and craftsperson behind Eastwood Pottery. Peter earned his Bachelor of Fine Arts with a Major in Ceramics in 1997 from NSCAD University in Halifax NS.
Peter has spent time working in ceramics in various places including Ohio, China, Kansas City and France.
Peter worked for a number of years in Continuing Education at NSCAD University before venturing out on his own. In 2007 he launched full time into Eastwood Design - a Graphic/Web design business.
In 2016, Peter decided to return to his love of ceramics as a part-time creative outlet.
Peter's wife Sarah, has recently joined Eastwood Pottery. Sarah helps with marketing, sales, writing and enjoys getting her hands dirty in the studio when she can.
We live just outside Halifax, surrounded by trees and water. Summer evenings are spent watching our kids swim in the lake, or enjoying quiet conversation on the deck. We strive to live a simple, faith-filled life of love.
Visitors are welcome by appointment.